2003 Big Dog Motorcycles Mastiff Review

Review Title:

ONE INCREDIBLE RIDE
Ratings
Overall
★ ★ ★ ★ ★

5 stars

Reliability
★ ★ ★ ★ ★
Quality
★ ★ ★ ★ ★
Performance
★ ★ ★ ★ ★
Comfort
★ ★ ★ ★
I've been riding over 30 years and have owned a lot of Harleys, but the Bigdog Mastiff that I now own is one of the best, if not the best. When parked next to my Softail Deuce, my Deuce looks soooo inferior. Sad to say, but my Deuce looks like something Mattel would have built. The Bigdog quality is superior, the S&S motor is incredible and the ride is fantastic. And the look is off the charts. Just ask the many, many people who give a thumbs up or gawk at it like no other. Man, I love this ride.!
Submitted November 2006: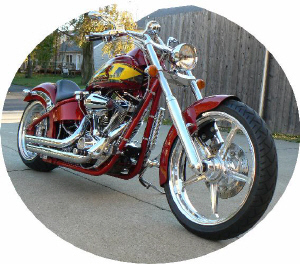 Upgrades:
Wimmer intake, oil gauge and oil cooler.
About the reviewer:
Author:
JOE YENIK
Height:
6'
Weight:
210
Miles or hours spent on the review:
18000 miles
Location
CATASAUQUA, Pennsylvania, United States
View
Big Dog Motorcycles Mastiff
Motorcycles For Sale on
CycleTrader.com