2001 Indian Motorcycle Scout Review

Review Title:

One Nice Bike
Ratings
Overall
★ ★ ★ ★ ★

5 stars

Reliability
★ ★ ★ ★ ★
Quality
★ ★ ★ ★ ★
Performance
★ ★ ★ ★ ★
Comfort
★ ★ ★ ★ ★
I have been riding for 45 years now and have had everything from Honda's to Harley's. For the past 25 years I had mainly Harley's and then I got my Indian. This bike is amazing in most all ways. It looks and feels small compared to my Harley Ultra but that does not stop it from feeling great on the road. The brakes are second to none and the power of the S&S motor can really get your blood flowing. The fit and finish of the bike is also better than most anything else out there. The only real complaints I could make would be the size of the gas tank and the poor gas mileage I am getting.
Submitted October 2013: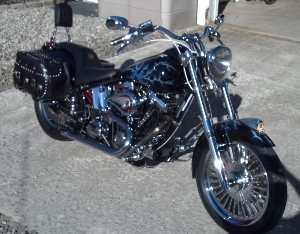 Upgrades:
Custom paint, 2 Into 1 exhaust, billet chrome wheels and leather bags.
About the reviewer:
Author:
Anonymous
Height:
5' 1"
Weight:
250
Miles or hours spent on the review:
25000 miles
Location
Thornville, Ohio, United States
View
Indian Motorcycle Scout
Motorcycles For Sale on
CycleTrader.com